| | |
| --- | --- |
| Artikelnummer: | SOUTHERND02 |
| Beschikbaarheid: | Op voorraad |
'A Pinch of Heat': Ook dit is een all purpose rub. De nadruk bij deze rub ligt meer op hartig en pittig. De rub wordt in soortgelijke verpakking en gewicht geleverd als de 'A Touch of Sweet'
Inhoud: 1 lbs/454 gram strooibus.
GLUTEN FREE!
We believe a rub is not limited to one or two types of protein. That's why we have developed this All Purpose Rub. Inspired by years of competiting in barbecue with competitions all over Europe and the US, we have commercially developed this flavour, which brought us dozens of trophies. The flavour profile of this rub can be discribed as a savory rub with a nice kick in the end. This barbecue seasoning works perfect on all your cuts of beef and pork.
Even on chicken this rub works perfect, but watch out you don't make it too spicy! The bottle contains 1 lbs / 454 gram of this beautiful rub, which is an average of 50% more than most of the rubs on the market. That's how we make sure you don't run out too soon.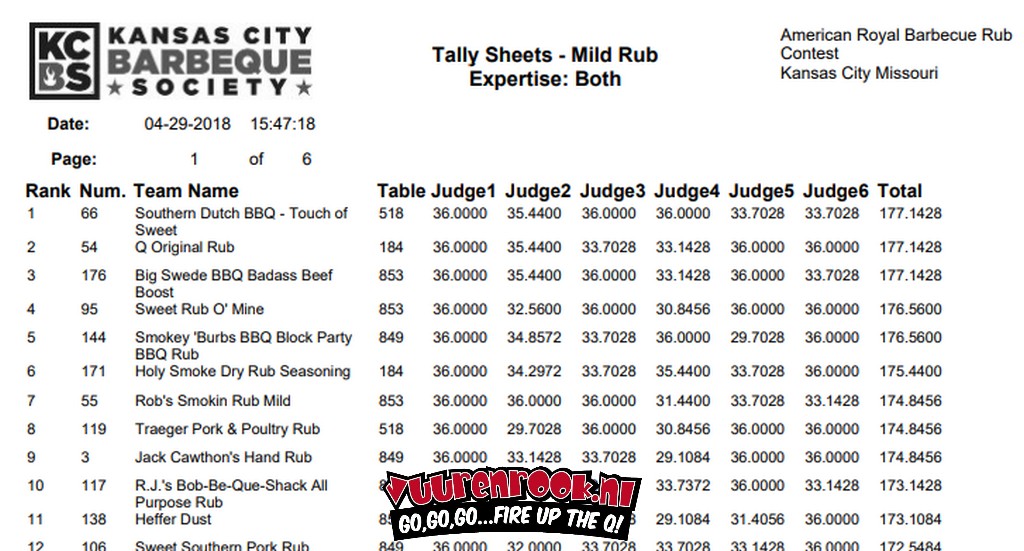 Vragen over dit product?
Stel ze gemakkelijk via de chat of via WhatsApp.
Klik
hier
om direct WhatsApp te starten. Bereikbaar op werkdagen tussen 09.00-17.00uur.
| Ben
11-05-2018 22:36
Deze moet bij iedere BBQer in de rub kast
| remco
27-03-2018 07:36
Als je van een beetje pit houd is dit echt een heerlijke rub! hij zit zeker in mijn top 3 van lekkerste rubs tot nu toe !!
| Roel Duysserinck
15-03-2018 11:31
Deze rub moet je echt eens proberen: De Pinch of Heat heeft een lekker pitje er in, niet te overheersend maar echt perfect om de tong te prikkelen.
Echt een aanrader!!!!!
| Paul Swinkels
26-02-2018 18:43
Geweldig lekker op alle soorten vlees en niet te pittig zodat het overheerst.
| Gert-Jan van Dijkhuizen
26-02-2018 16:44
Super Rub and nice heat. Will be buying this more
| Jeroen
11-02-2018 10:52
Deze rub is in combinatie met de Sweet een zalige combinatie. De finishing dust op het eind maakt het helemaal af....
5
sterren gebaseerd op
6
beoordelingen