| | |
| --- | --- |
| Artikelnummer: | 5000750 |
| Beschikbaarheid: | Op voorraad |
TRY BEFORE YOU DIE NR 1:  Franky's Pork Prank! 2018
TRY BEFORE YOU DIE NR 1:  Franky's Pork Prank! 2019
EUROPEAN CHAMPION WHOLE HOG 2017!
Inhoud: 300 gram
Ladies and Gentlemen, CowBoys and CowGirls, Pitmasters en PitMisses, Frank Proudlys Presents: Franky's Pork Prank Award Winning BBQ Rub!
 Frank; Fucking Trots Teamlid van TurnPike Smokers en oprichter van BBQ-On (BBQ Catering, dikke aanrader!) presenteert in samenwerking met Vuur&Rook en HomeMade zijn Award Winning Pork Rub.
Een Awsome Pork Rub, heerlijk zoet, vol kruidig en een kleine kick van Cayenne. Perfect voor meesterlijke Ribs en te gekke Pulled Pork maar ook zeker op Drunken Chicken of Kip Dijen.
Vergeet vooral niet af te lakken met Franky's Own Favoriet BBQ Sauce: TurnPike Smokers BBQ Sauce
Now available in a BBQ Store Near You!
Franky's Pork Prank (BBQ-On) Award Winning Pork Rub 
Je BBQ Gabbers 4-Ever, we love you to the moon and back!
Bughouse Smokers: Jan, Gert-Jan, Erik en Martijn
SpeckNeck: Walter en Henk (Supeeeerrrrr..!)
Vuur&Rook: Rik, Ed, Melanie, Wil en Martijn
Klik hier voor het recept: Award Winning Competition Ribs By Melanie 
Klik hier voor het recept: Backyard Pulled Pork By Mr Ed
Klik hier voor het recept: Pulled Pork Kroketten&Bitterballen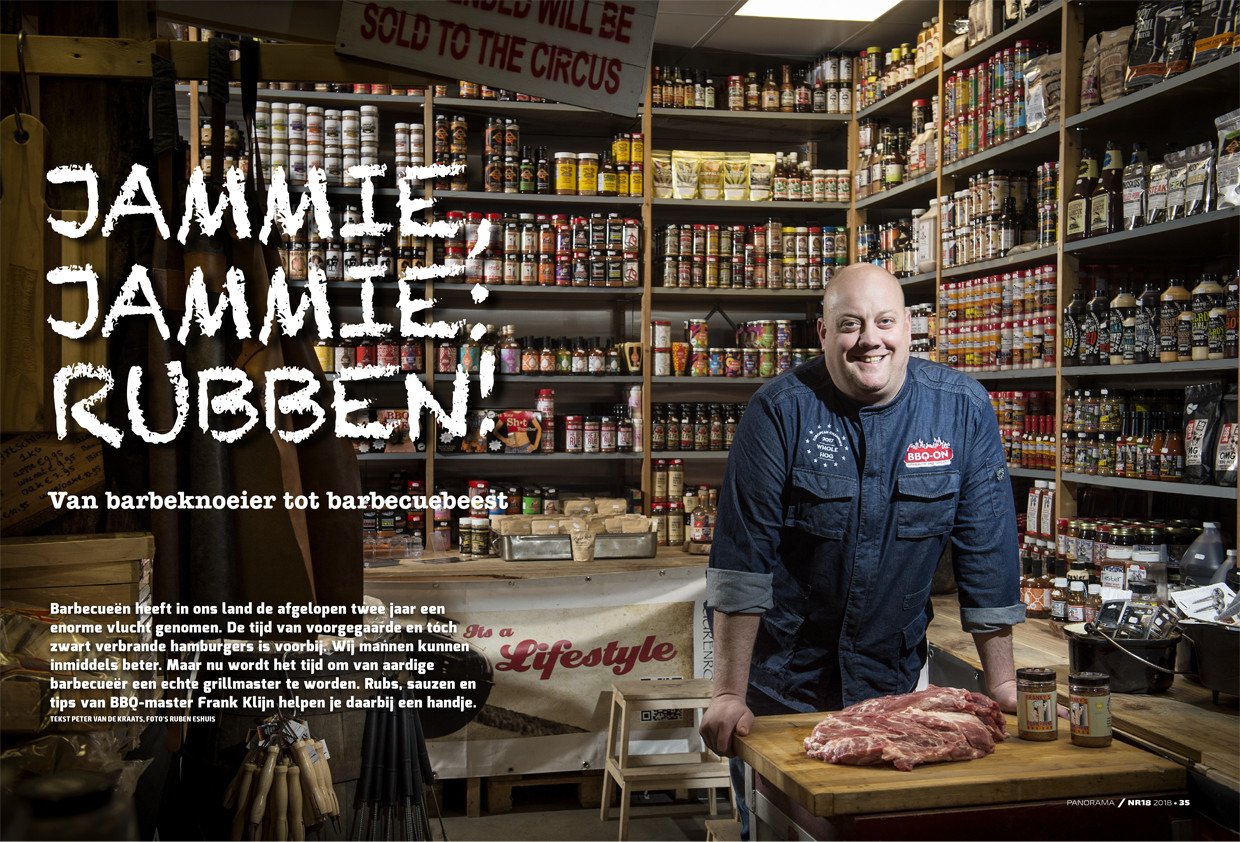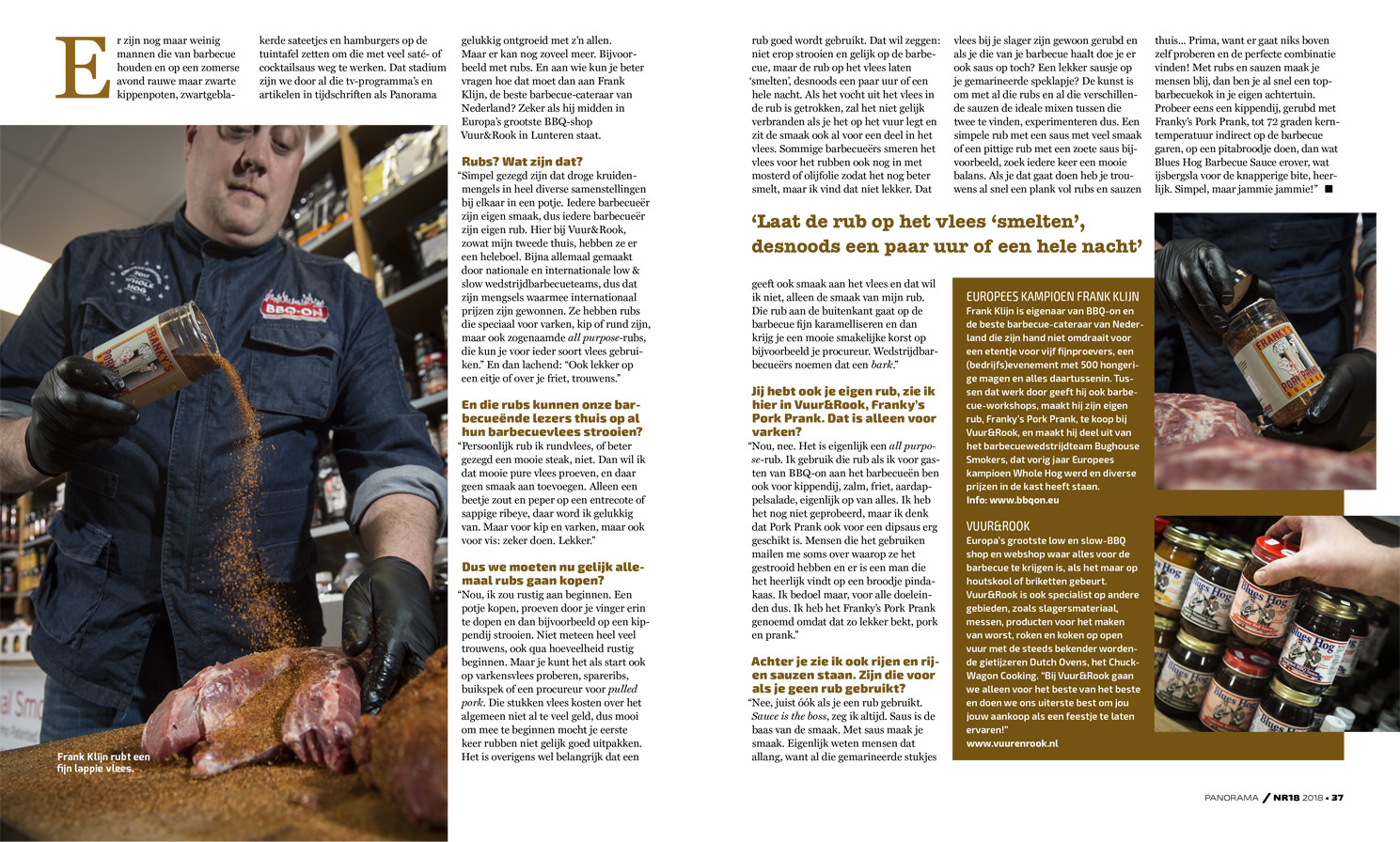 Vragen over dit product?
Stel ze gemakkelijk via de chat of via WhatsApp.
Klik
hier
om direct WhatsApp te starten. Bereikbaar op werkdagen tussen 09.00-17.00uur.
| Viktor
29-08-2018 12:36
Deze rub is echt top. Niet voor niets award winning
| Bb
25-08-2018 16:16
Lekker hoor ,probeer het is over de sla ,en je kan er ook een heerlijke dipsaus van maken ,super
| Chris Boelhouwer
21-08-2018 19:46
Echte super Rub!!!!! Werkelijk op elk stuk vlees toepasbaar voor een geweldige smaakbeleving.
| Chris Boelhouwer
21-08-2018 19:37
Dit is echt een uitzonderlijk goede Rub!!!! Kun je bijna op elk stuk vlees gebruiken echte aanrader.
| Raymond
21-08-2018 14:22
Super op kip!!
| Bb
21-08-2018 13:25
Heerlijk ,op van alles te gebruiken , bv bij salade of er een dipsaus van maken.
| Gerrit Veldhuizen
21-08-2018 12:47
Heerlijke rub!!! Gebruik het bijna overal voor !!
| Bert
21-08-2018 12:45
Geweldige rub voor pork, maar smaakt overal op, zelfs over de friet
| Rudi
21-08-2018 12:36
Fantastische rub
| Bram koopmans
21-08-2018 12:36
Top
| Gert-Jan
21-08-2018 12:35
Beste rub die ik ken, altijd op voorraad thuis. Lekker op alles. TOP
| Beb vannDijkhuizen
21-08-2018 12:23
Lekkerste Rub ooit voor werkelijk alle soorten vlees ook in mijn gehaktballetjes en vis... echt een geweldige all purpose rub.. zelfs in de sla dressing of over de kaas in een tosti... onmisbaar in mijn keuken.
| Sjef van de Burgt
21-08-2018 12:15
Super rub.
| Marcel Bovee
21-08-2018 12:13
De lekkerste bbq rub ooit!!!
Heerlijk op kip of als dipsaus.
Multifunctioneel inzetbaar!!!
5
sterren gebaseerd op
14
beoordelingen