Grilled Dorade
Grilled Dorade
(from the Ofyr)
Although meat is still the most popular product on the BBQ, fish is certainly the # 2. With us, fish is also highly sought after and the kids' salmon is at # 1. Of course we sometimes want something different from the Q. Cod, mackerel, catfish, trout, gurnard, plaice, sole and dorade are the fish species that are selected from. Today, bream is on the menu with a simple preparation. Have fun making it.
Ingredients:
2 Dorades (1/2 pp)
Small bunch of parsley (fresh)
Garlic
salt
sunflower oil
1 lemon
Necessities:
(BBQ to heat up the plancha / skillet)
Preparation method:
Step 1: Light the Ofyr (or the bbq) and heat it up.
Step 2: Check the fish for scales and remove them. Cut the skin in (superficial only) finger width. Finely chop the garlic and bore it over the fish's abdominal cavity. Finely chop the ends of the parsley and set aside. Divide the remaining parsley over the fish's abdominal cavity. Sprinkle some salt on the outside.
Step 3: Check the surface of the plate with the infrared part of the Thermapen. The place where the fish wants to fry must be 200°C. Finish the plate with a little oil. Bake the fish nicely brown on both sides. The final temperature of the core (of the thickest part) must be between 65-72°C.
Step 4: Fillet the fish at the table or in the kitchen. 
Enjoy!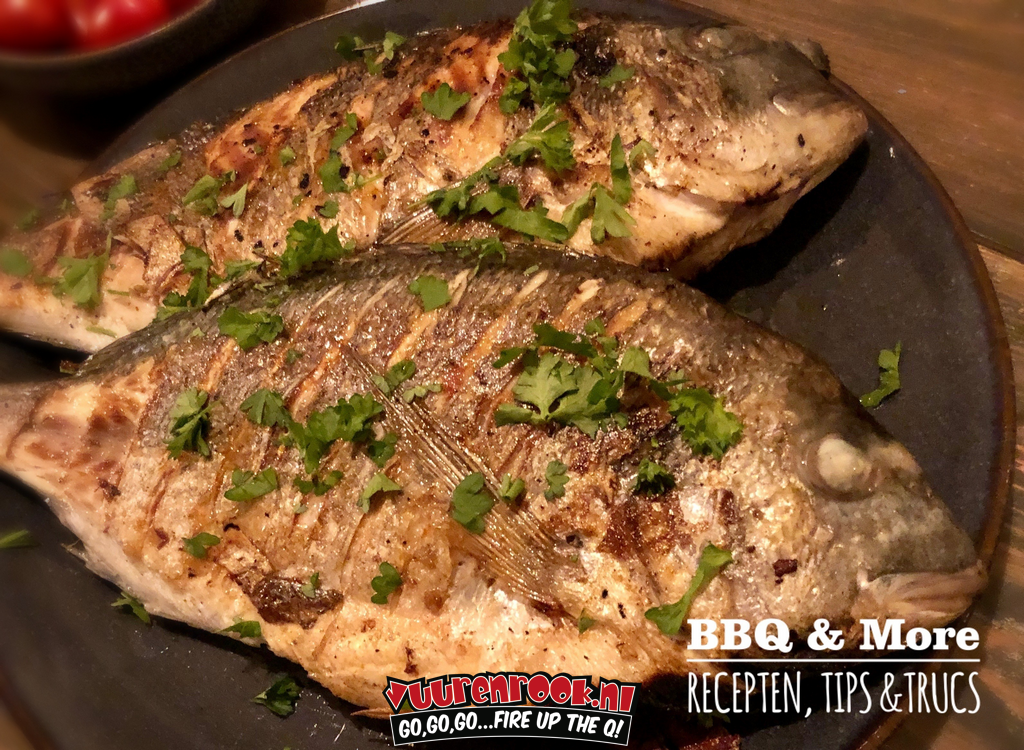 Thanks to:
Home made meat specialties
Fire and smoke
OFYR the Netherlands
Thermapen the Netherlands