| | |
| --- | --- |
| Artikelnummer:: | 5000323 |
| Verfügbarkeit: | Nicht auf Lager |
Killer Hogs The BBQ Sauce. 3.785l 
You need a great sauce to produce championship BBQ. And this one here delivers every time. 
The BBQ Sauce is a perfectly balanced blend of tangy and sweet - with just the right level of spice - to give your barbecue a killer flavor. 
Plus you can't beat the color and shine The BBQ Sauce gives your BBQ. 
That's why The BBQ Sauce is the best sauce period.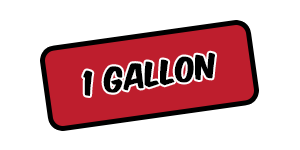 Vragen over dit product?
Stel ze gemakkelijk via de chat of via WhatsApp.
Klik
hier
om direct WhatsApp te starten. Bereikbaar op werkdagen tussen 09.00-17.00uur.