| | |
| --- | --- |
| Artikelnummer: | BH05 |
| Verfügbarkeit: | Auf Lager |
A thick, gourmet sauce made from all-natural ingredients that "sticks to your meat" and has a "sweet with the right amount of heat" attitude! Voted "Best Baste on the Planet" and People's Choice at the prestigious American Royal. Excellent on pork, beef, wild game, fish, hot wings, mixed with ground meats, veggies, and especially on ribs!
Ingrediënten: Bruine suiker, ketchup (rode rijpe tomaten, gedistilleerde azijn, maisstroop met hoge vruchtensuiker, maisstroop, zout, specerijen, uienpoeder, natuurlijke aroma's), appelcider azijn, suiker, zout, specerijen, chili poeder ( chili pepers, specerijen, zout, knoflookpoeder), paprika, worcestershire saus (azijn, stroop, maisstroop, water , zout, karamel kleur, knoflookpoeder, suiker, specerijen, tamarinde, natuurlijke aroma's, sulfieten), water, natuurlijke aroma's, gedroogde knoflook.
THT: zie verpakking. Kan sporen van noten, zaden en of soja bevatten
Inhoud: 1 gallon / 3785ml.
Imported en distributed: VuurenRook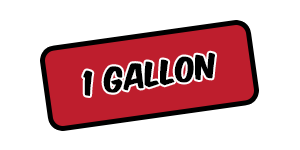 Het verhaal van Blues Hog:
Blues Hog Barbecue ontstond in de heuvels van Tennessee met varkensschouders en hele varkens gebarbecued over hickory kolen voor families. Hickory is een Amerikaans hardhout uit de okkernootfamilie
Gecreëerd door Pitmaster en tevens chef-kok, Bill Arnold, hebben deze sauzen gewonnen inevenementen zoals het Amerikaanse Royal en in vele andere internationale wedstrijden.
Blues Hog producten zijn gemaakt met suikers en kruiden van de hoogste kwaliteit volgens normen die ver boven de rest uitstijgen. Ze worden gebruikt door topchefs en wedstrijdteams over de gehele wereld.
Blues Hog is wordt aanschouwd al de top van nationale en internationale BBQ prijzen. Als zodanig wordt de Blues Hog saus algemeen aanzien als de "Keuze van de kampioenen" door wedstrijdbarbecue teams en topkoks over de hele wereld!

Hast du Fragen zu diesem Produkt?
Stell sie ganz einfach über den Chat oder per WhatsApp! Klick
hier
um WhatsApp sofort zu starten. Dies ist an Werktagen zwischen 9 und 17 Uhr möglich.