| | |
| --- | --- |
| Artikelnummer: | BH17 |
| Verfügbarkeit: | Auf Lager |
Blues Hog Champions Blend.
Barbecue Sauce provides the most sought after flavor profile on the competition circuit and is the secret to serving up Grand Champion Que! Consider this sauce the trifecta as it takes all the great flavors from our existing line and beautifully transforms it into a ready-to-use flavor that is blended to perfection. Champions' Blend offers that amazing sweet heat, a touch of smoke, and a bit of zest to give you that award-winning bite. Used on the circuit, it has already received 1st place calls including several perfect 180s! Champions' Blend is GLUTEN FREE!
Ingrediënten: Ketchup (rode rijpe tomaten, gedistilleerde azijn, maisstroop met hoge vruchtensuiker, maisstroop, zout, specerijen, uienpoeder, natuurlijke aroma's), Bruine suiker, Water, Appelcider azijn, Zout, Specerijen, Chili poeder ( Chili pepers, Specerijen, Zout, Knoflookpoeder), Paprika, Worcestershire Saus (Azijn, Stroop, Maisstroop, Water , Zout, Karamel Kleur, Suiker, Specerijen, Ansjovis, Natuurlijke Aroma's), Tamarinde, Vloeibare Rook, Vanille Extract, Gedroogde knoflook en Specerijen.
Kan sporen van noten, zaden en of soja bevatten
Inhoud: 1 gallon / 3785ml.
Imported en distributed: Vuur en Rook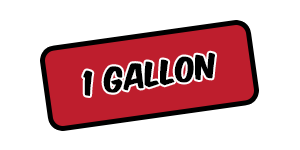 Hast du Fragen zu diesem Produkt?
Stell sie ganz einfach über den Chat oder per WhatsApp! Klick
hier
um WhatsApp sofort zu starten. Dies ist an Werktagen zwischen 9 und 17 Uhr möglich.